Several of our maturing crops are now exhibiting deficiency symptoms that are too late to correct, but important to address for next year.
Potassium (K) is often overlooked in much of Manitoba due to our naturally high K levels in clay and clay loam soils.  But deficiencies on lighter textured soils are increasing – particularly with soybeans.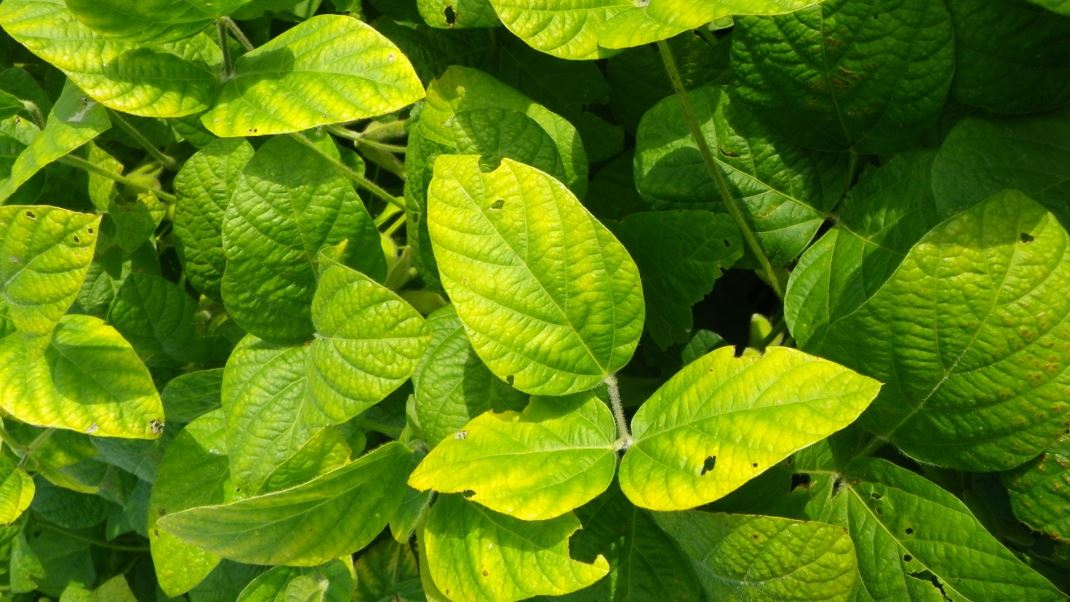 Picture 1:

Mild potassium deficiency symptoms on upper leaves in August
Potassium deficiency often shows up during pod and seed fill, since soybeans remove 1.4 lb K2O/ bu of grain, the heaviest rate of removal of any grain crops.  As K is translocated out of leaves to fill seeds, the deficiency shows up as yellowing and later necrosis of the leaf margins.
Sometimes odd strips occur of alternating deficient and normal soybeans occur in fields.  These are often related to a previous canola or cereal swath that has had the K leach out of the swath into the soil beneath, and hence marginally increasing K supply in that strip.
If either of these symptoms are observed, a K deficiency can be readily identified with a traditional soil K test and a recommendation will be made for future K fertilization.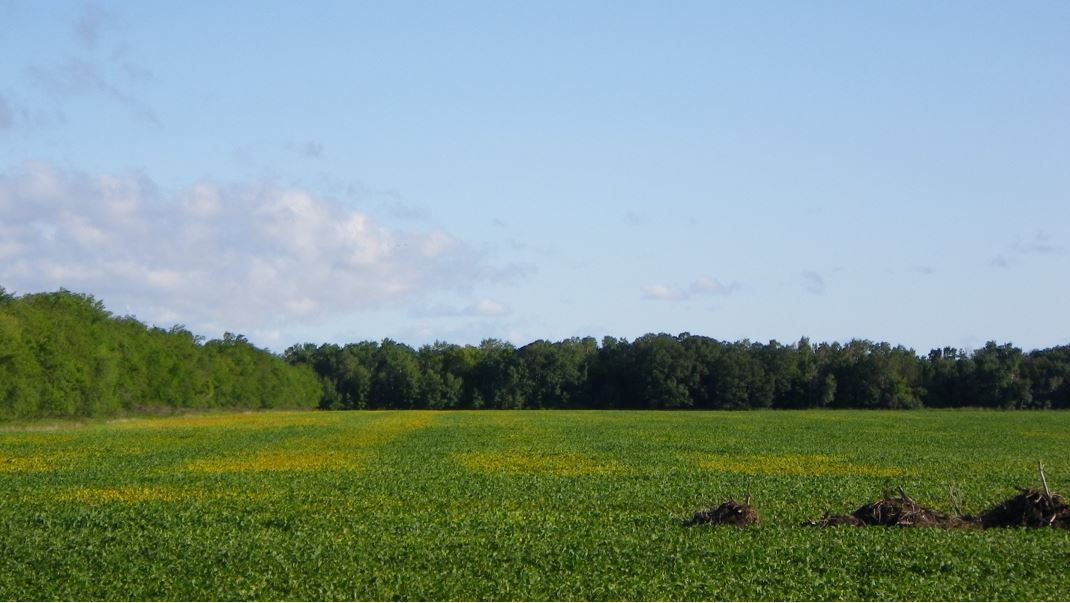 Picture 2:

Alternating strips of varying potassium deficiency in maturing soybeans due to previous canola swaths.